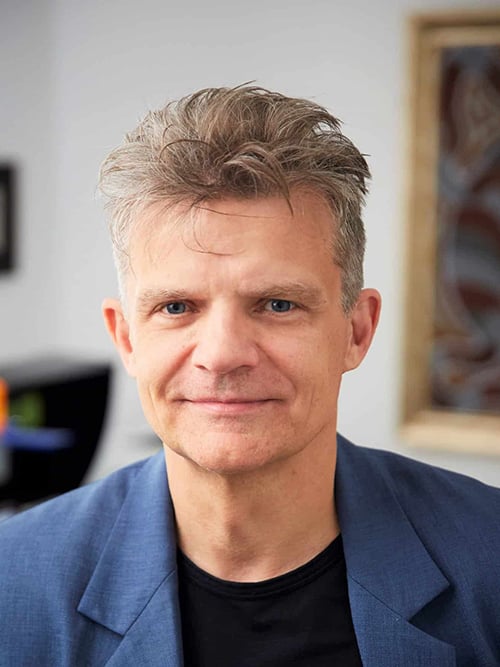 Dr Jaroslaw (Jarek) Hryniewicki
MBBS FRANZCP, Specialist Psychiatrist
Adv. Certif. Child and Adolescent Psychiatrist
Dr Jarek Hryniewicki has had dedicated training in both child, adolescent and general psychiatry. The developmental and systemic perspective enhanced his clinical approach and broader understanding of life – after all, all of us are 'children' growing into 'adulthood' with its challenges and hopes. Jarek remains fascinated and inspired by how each individual can develop their healing menu for their personal growth and resilience. His own personal experience of different cultures and countries has translated into his humbled recognition of the complexities of our individual stories. He is developing a range of activities-based interventions and coaching programs as well as extensively utilising outpatient treatment at the Perth Clinic. He is a graduate from Flinders University in Adelaide and completed a range of postgraduate training programs in Australia and overseas. Jarek is an active member of the Faculty of Child Psychiatry of the Royal Australia and New Zealand College of Psychiatrists (RANZCP).
Specialties
Adolescent Psychiatry (12 – 20 years)
ADHA
Neuro-stimulation (TMS)
Group based psychotherapies
Dr Jarek Hryniewicki is currently not taking referrals for patients over the age of 20, drug and alcohol issues and unable to accept acute cases requiring hospitalisation.
Location: Voix Spaces Nedlands
136 Stirling Hey, Nadlands
(Based at Perth Clinic for group therapies)
Phone: 08 6424 8690
Email: hello@voix.com.au